GARDE Chess Clock(made in Germany)



When the then FIDE President, Florencio Campomanes, flouted the governing body's own regulations by awarding the venue to Manchester, without taking into account the choices of the players, the two participants promptly formed a rival organization - the Professional Chess Association.

The resulting match – sponsored by The Times newspaper – was held under the auspices of the new body in London , September-October 1993. Garry Kasparov won convincingly (+6,-1,=14).

**** GARDE CHESS CLOCK ****
--(made in Germany)--

Quality Truly Classic Chess Clock NEW IN BOX
AS USED in Kasparov-Short '93

Description:


The GARDE chess clock from Ruhla( Germany)
Quality product from Ruhla, one of the oldest clock and watch factories in Germany .

German companies have long been regarded as the best quality chess clock makers and Garde clocks are often thought to be the best of the lot.

This is generally regarded as the best of analogue chess clocks.
The case is made from natural beechwood and the mechanism of superior quality with a quiet tick is German to give guaranteed reliability.

They go on forever, like the ever ready bunny except you have to wind them up occasionally.
It is usually advertised at about $80 or MORE!


Dimensions(inches):

Length = 8.5" ( 22 mm )
Width = 2.5" ( 6 mm )
Height = 5.0" ( 12 mm)



Garde chess clock is the only mechanical clock available today that has been used in a World Championship match (G.Kasparov -v- N.Short, 1993)

Features:

Two large displays 3.25" diameter (83 mm)

Bright red flags

Fits most of standard chess carry bags easily

Easy setting that do not require a manual to figure out

Very stable and sturdy feel

Perfect for blitz and quick chess

Weight is 2 pounds



Case Material: Natural Beechwood

The Master's Choice - Garde clock


THANKS FOR LOOKING...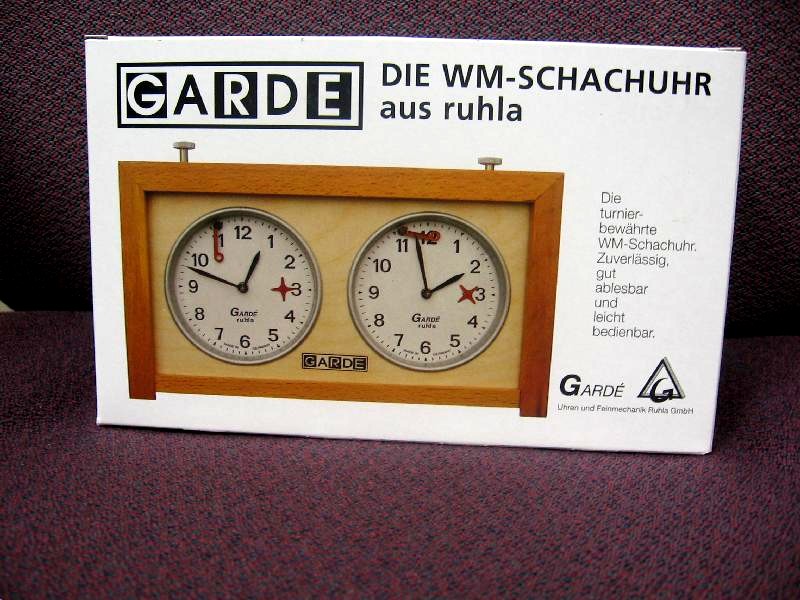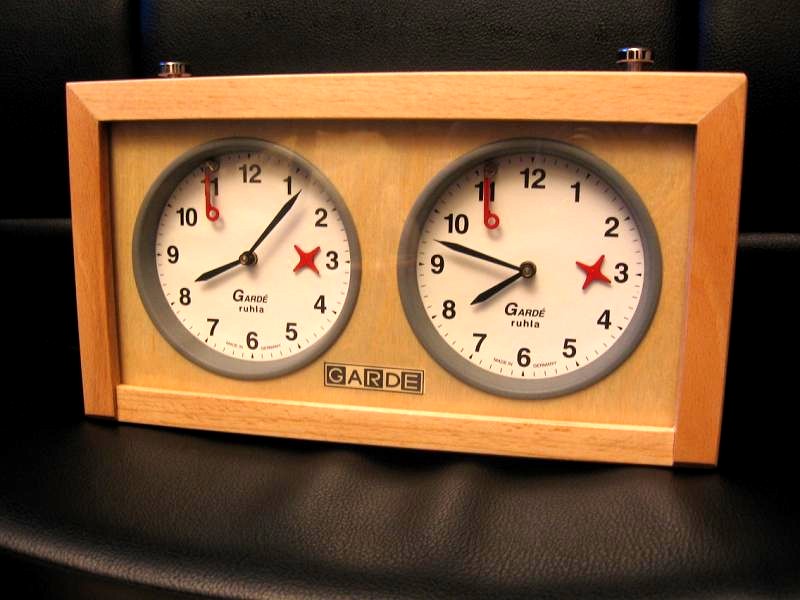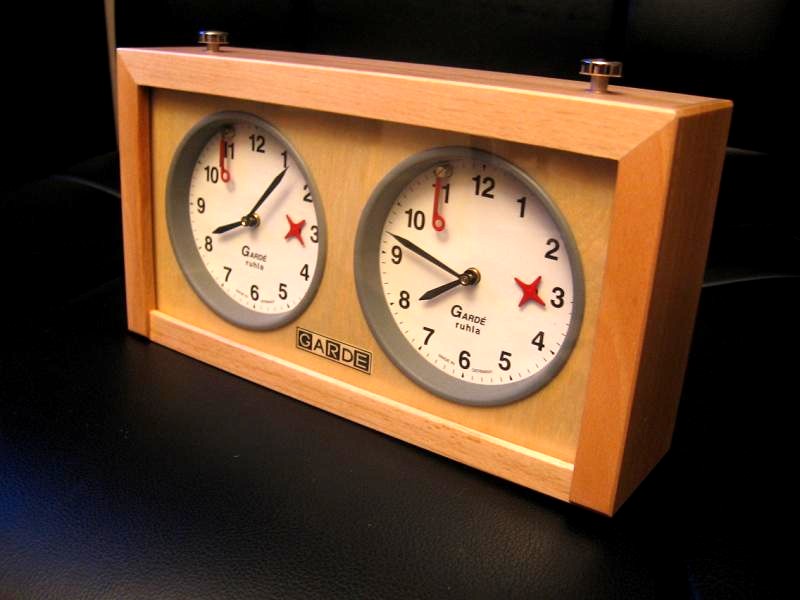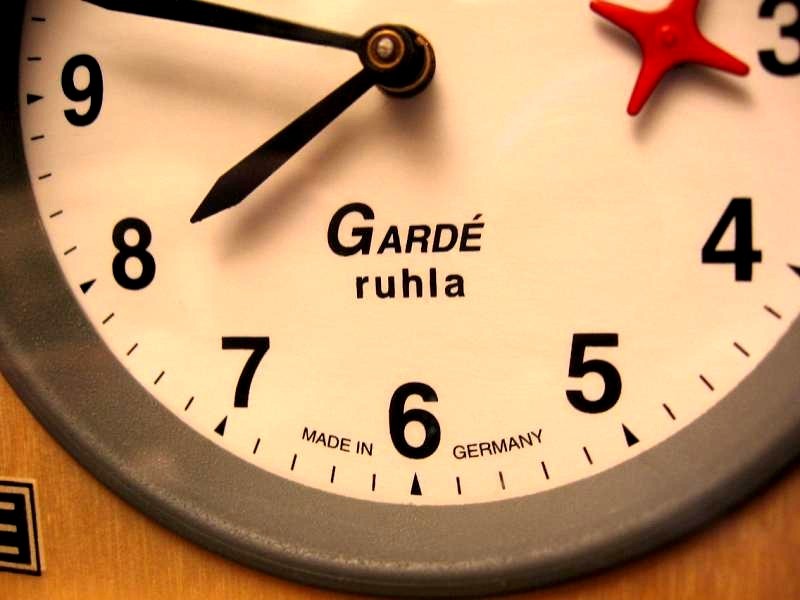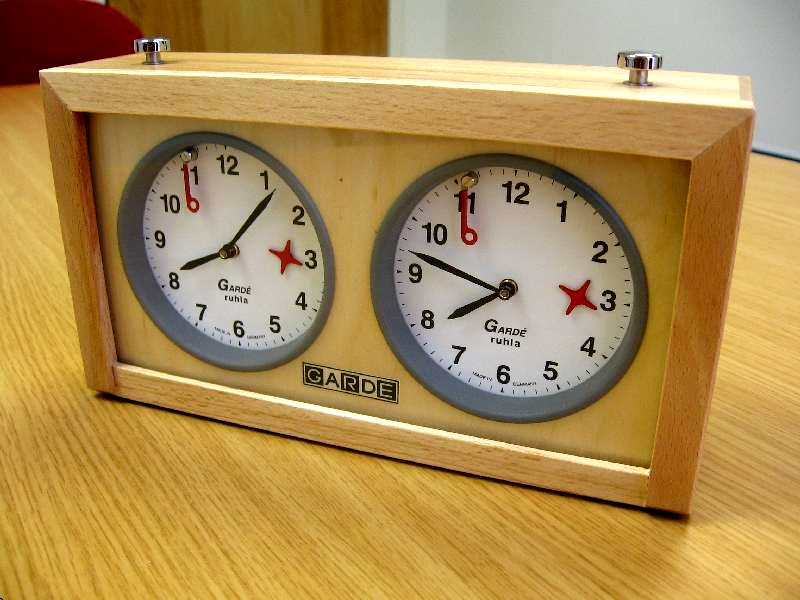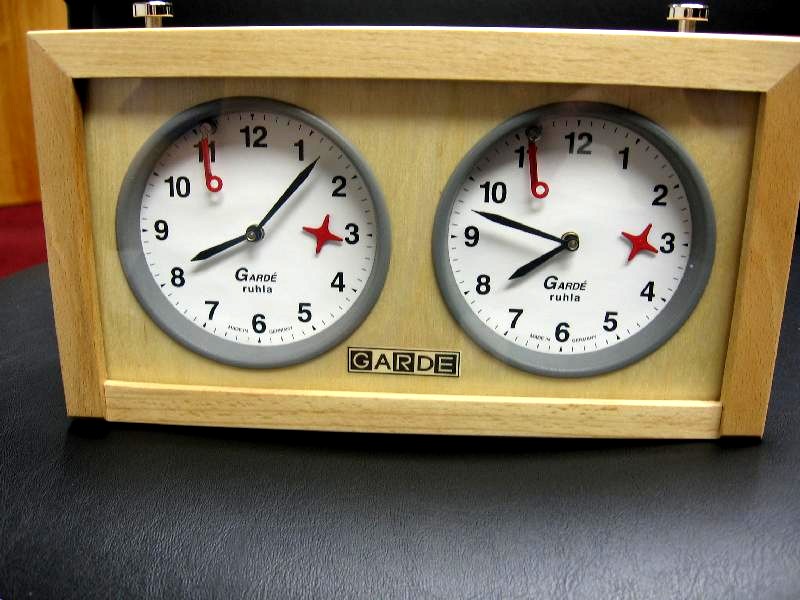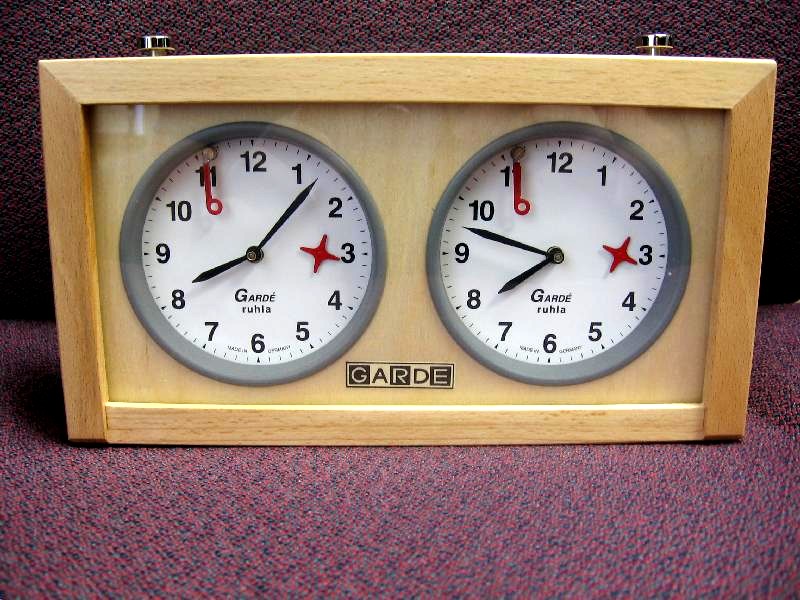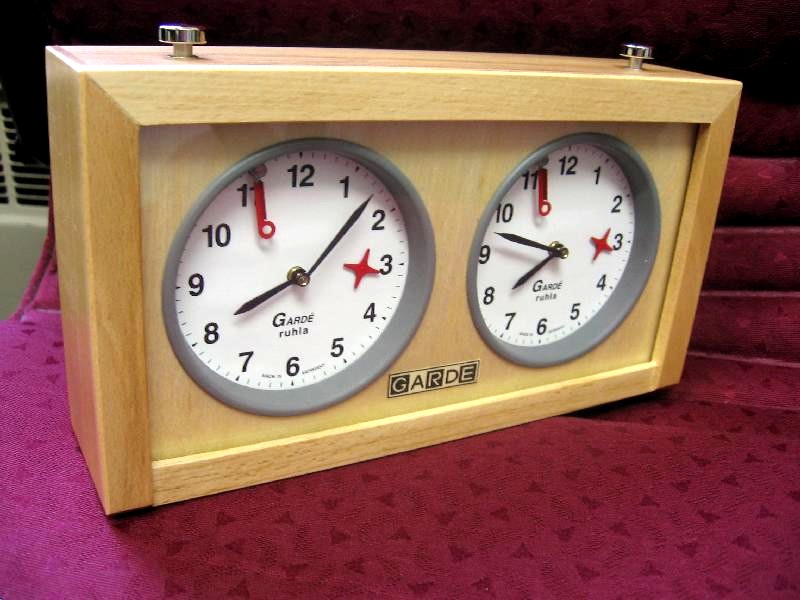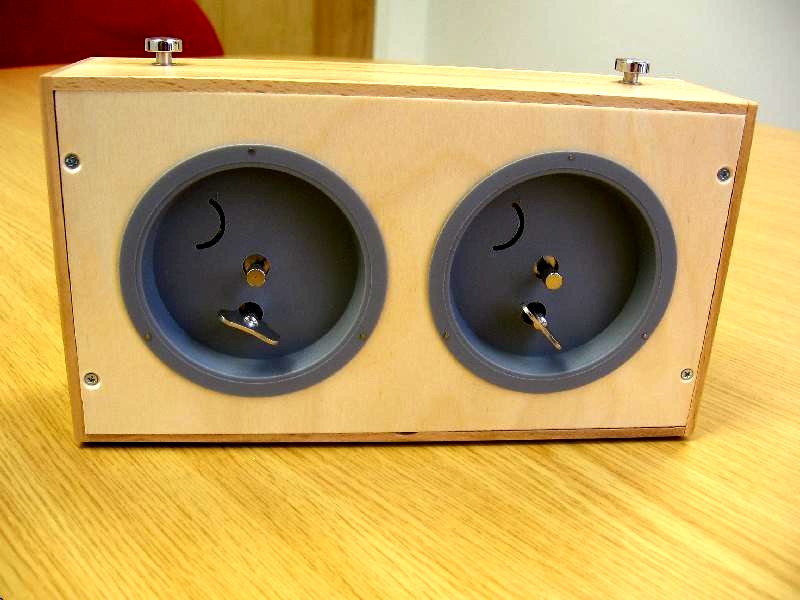 Model: MC005 Price: $ 85.00 Buy this item